The Castle of Llyr, by Lloyd Alexander, was published in 1966 by Henry Holt.
Princess Eilonwy of the red-gold hair is sad when she must leave her friends to go to the Isle of Mona for training as a proper princess. But Eilonwy will face much more than the ordeal of becoming a lady, for she possesses magical powers sought by Achren, the most evil enchantress in all of Prydain. When something sinister and secret befalls the princess, her loyal friends set out to rescue her. Along the way they have terrifying encounters with the forces of evil, private and sometimes painful revelations—and always, the promise of excitement and magic.
The Castle of Llyr has always stood out to me in the Chronicles of Prydain. I don't know if it's because of the giant cat on the cover of the edition I read, or if the (rather simplistic) plot just stuck with me over the years. Though I haven't read the book in years, I remembered almost all of what happened—which, depending on how you look at it, could be good or bad (I have trouble reading the first Harry Potter book because I know it so well—it makes it very hard to read for some reason).
Taran is, thank goodness, much improved from the first two books, possibly because there's no intimidating older hero to wound his pride. For the first time, Taran is the one who has to take charge for the most part, because even though Gwydion shows up to warn of Dire Danger and Doom, he disappears again, letting Taran take the reins. And let me tell you, Taran reads much better when he's not whining about his honor and his ability. Alas, he still laments about his being only an Assistant Pig-Keeper, but whatever. We can't get everything fixed at once.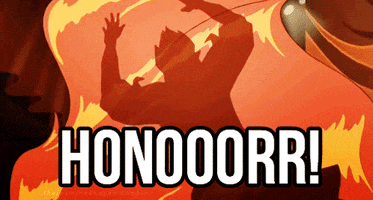 Eilonwy bothers me exceedingly, if only because every time she shows up in this novel she's throwing some sort of tantrum or storming off in a huff. At least she has a bigger role to play and is more involved with the defeat of Achren (if not almost completely responsible) this time around.
Some other things I thought about while reading the book were: 1.) Magg's ridiculous plan to kidnap the princess, because all it took was just for him to waltz out the door in broad daylight with her, la la la, nothing to see here. 2.) I feel as if the only people in Prydain are the ones Taran encounters. There's no mention of towns, villages, or anything and I'm wondering where all the plain folk are, the ones who aren't noble rangers/princes like Gwydion or traveling bards like Fflewddur. Luckily, that gets sorted out somewhat in Taran Wanderer.
The Castle of Llyr does do wonders for Taran's development, but as the series goes on I'm beginning to notice more flaws than high points. I'm not usually the type of person who insists on "strong" female characters in every novel (because what people perceive as strong is completely different) but Eilonwy is a bit of a mess, honestly. And yet there's still lots of charm in the series if you can get past some of the worst bits. And the next two books are the ones I remember least, so perhaps some surprises will crop up!

Rating: 3/5
Recommended Age Range: 12+
Warnings: Some violence, war, death.
Genre: Fantasy, Middle Grade